Now this particular pelican is really hungry, but it doesn't seem to have a great understanding of how much it can actually fit inside its own beak!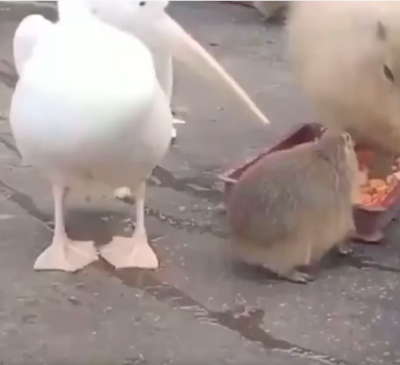 The capybara the pelican is trying to consume seems completely unimpressed. Click the image to play the video on YouTube.
Did you know that the pelican lineage is at least 30 million years old? Yes, they have been around for a very long time! Their diet does not consist solely of fish, however, certain mammals are also on the menu.